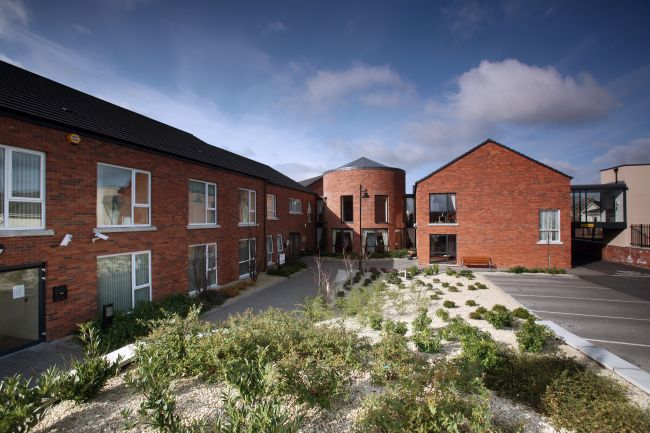 Housing with care will allow older people to continue to live in their own locality, allowing them to maintain their previous social networks and access the same amenities and community services, which eases their transition to their new home.
Fold Housing currently has two Housing-with-Care Schemes in Dublin: Cherryfields is situated in Hartstown, Clonsilla, Dublin 15 and Anam Cara is in Glasnevin, Dublin 11.
Each Scheme provides 56 units of accommodation; ground floor dwellings in each location provide a secure environment for those living with dementia. Whilst first floor dwellings provide accommodation for those with an assessed care need.
Each resident has their own flatlet which is their own home. Each resident has access to the front door of their dwelling using a key or fob. Residents are encouraged to bring personal belongings to creates a homely environment which is suitable to their taste.
The flatlet has a kitchenette and en suite bathroom, built-in wardrobes and lockable units, but is otherwise unfurnished. Each dwelling has nonslip flooring and call points are provided throughout in case residents requires assistance. A TV and telephone point is available in each flatlet.
Communal spaces and organised social activities are fundamental to residents' well-being, as they foster social engagement and create cohesion within the scheme. Our Schemes have gardens and patio areas for the residents and their families to enjoy, which are secure, well maintained and sensory in nature.