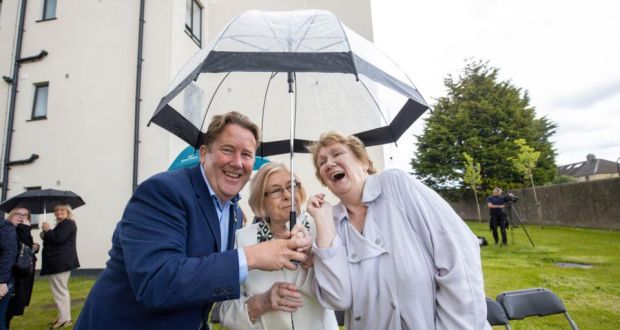 Why work in Development at Fold
Working in the Fold development team offers an exciting opportunity to work as part of a small, highly motivated, high-performance team dedicated to bringing forward the best built environment to support future tenants to age in place whilst remaining in their community.
You will work on multiple projects, in a friendly, supportive and professional team environment who operate across all 4 Dublin Local Authority areas as well as surrounding counties.

Competitive Salaries

Training & Development Programme

22 Annual Leave

Hybrid Working Options
Fellow team members come from a wide variety of backgrounds including construction, development, finance, surveying, property, facilities etc.
You will have an opportunity to see award winning development projects through from inception to completion, including feasibility, financial appraisal, acquisition, design, construction and the final handover to housing management and through the DLP to final close out of the project.
You will work closely with the project design team, using universal design standards, designing developments specifically for older people including submissions under "Expressions of Interest" process from Local Authorities for development proposals on Local Authority lands
You will work on a wide variety of development project types including traditional construction, Part V acquisition, NBDA across both brown and greenfield sites.
The above will provide a unique opportunity to specialise in the provision of bespoke housing and services for older people as well as gaining experience in the provision of general needs housing.
Continuous professional development is important in Fold and you will be encouraged to undertake further study/training which is usually paid for.  In addition, you will be encouraged to develop your own network in the sector and attend appropriate seminars/briefings/training etc.
You will have the opportunity to attend various conferences and seminars throughout the country specifically designed to inform and support the sector in the delivery and funding of new developments for Social and Affordable housing.
Opportunity for professional fees paid.